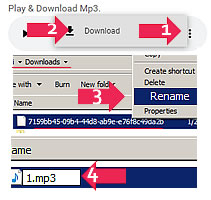 Text To Speech Player is quite good and can work as an excellent Espeak and Balabolka alternative. Find out the installed languages on your system,to use them with the TTS Player.All default (Microsoft,iOS,Android,Linux,MacOS) or third-party voices (Ivona,Nuance etc) installed on your system will appear in the List/Menu of the available voices,similar to TTS programs like Espeak and Balabolka. TTS Robot Player allows to alter a voices parameters, including rate and pitch.
TextToSpeechRobot.com The Best Free Web Based Service For Online Text To Speech Converter.
TTS Robot will read any text in the most realistic,natural human-sounding way in a variety of languages.
Completely Free of cost No Download | No Installation and No Registration required for use.